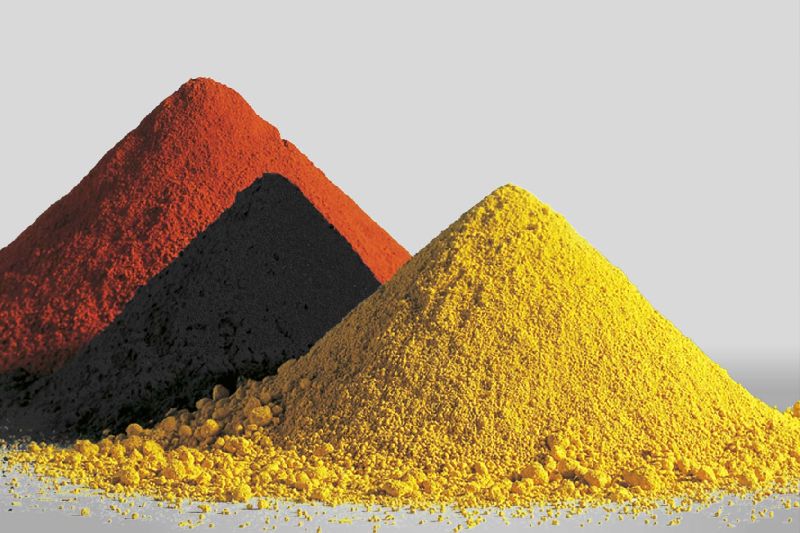 Iron oxide, also known as, ferric oxide is the inorganic compound having the formula - Fe₂O₃. Iron oxide is generally a chemical compound that is formed by iron and oxygen. It is also to be noted here that iron oxides are extensive in nature and play a significant role in many ecological and organic procedures. Iron oxide is generally used as pigments, catalysts, ores and in thermite, and occur in hemoglobin. It is also to be mentioned here that iron oxides are reasonable and hard-wearing pigments in paints, coatings as well as coloured concretes. Iron oxide powder is majorly available in different colours such as yellow, orange, red, brown and black range, which falls under the category of 'earthy' colours. In this article, we will be discussing about what are the applications of iron oxide powder. Scroll down and take a look:
1. Fertilizers: Soil consists of a chemical named ferric oxide that helps in giving the dirt present there a red colour. And at the same time, plants usually absorb iron from this chemical. Also, one must note that iron is also there in the decomposing plant matter. Therefore, adding iron oxide to the soil helps in allowing the dead leaves to get iron in their diet.
2. Animal Feed: Iron oxide powder in black, red and yellow colours are majorly used as colouring agents to add and/or restore the original colour of animal feeding stuff at an advisable concentration between 500 and 1,200 mg/kg. Although there is no data on the tolerance of target animals ever put forth over the years.
3. Paints: Iron Oxide powder are also used to colour a variety of coatings in order to safeguard a particular material as well as its colour, external walls inclusive of the waterborne coatings, powder coatings, and so on and so forth. Iron Oxide powder also comes to use in the paint industries, which is inclusive of epoxy resin, alkyd, amino and all kinds of primers. In addition to this, the powder is also used for toy paint, embellishment paint, furniture paint, electrophoresis paint and enamel.
4. Oil Drilling and Cementing: Iron oxide powder is also used in oil drilling and cementing purposes. Iron oxide powder increases the density of water based as well as oil based fluids. Iron oxide powder is essentially useful in high density fluids. Moreover, when used in cementing, it helps in boosting the muds results in higher rates of penetration. In addition to this, it is more resistant to particle size degradation.
5. Glass: Iron oxide powder is also used in glass industries. Yes, that's what you read! It is iron oxide powder only that decides what colour the glass will obtain. Iron oxide powder is one of the most significant factors in the making of a coloured glass. It is mainly used as a colouring agent. Moreover, the Iron Oxide Powder Manufacturer packs the same in safe packaging all across the globe for all the glass industries they are dealing with.